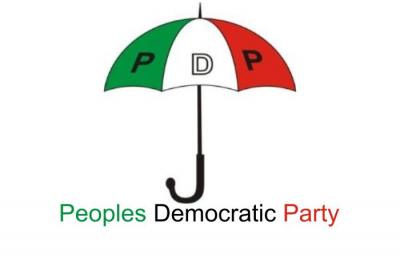 Twenty seven members of the Peoples Democratic Party (PDP) seeking for various positions at the national level and the Sokoto State House of assembly have picked nomination forms to contest the 2015 general elections.
The News Agency of Nigeria (NAN) reports that this is sequel to the setting up of a 20-man committee for the sale of the forms.
The committee has Alhaji Abubakar Yabo as its Chairman while Alhaji Abubakar Kantoma, the Special Adviser to the party's Chairman on Political Matters, Alhaji Abubakar Kantoma, is its Secretary.
Kantoma told the News Agency of Nigeria (NAN) in Sokoto on Friday that the exercise was commenced in line with a directive from the national headquarters of the party.
The directive stipulated that the exercise should begin on October 10th nationwide.
"So, it is in line with this directive that the committee was set up and we commenced our assignment on October, 16th.
"The 27 aspirants who have so far bought the forms included incumbent and new aspirants seeking to contest for senatorial seats, House of Representatives and the state House of Assembly positions,'' Kantoma, added.
He stated that the senatorial seat, house of representatives and state assembly forms cost N4.5 million, N2.5 million and N1.2 million respectively.
Kantoma explained that the sale of the nomination forms would end on November 5th.
"So far, so good and the exercise is going on smoothly and we don't envisage any problems. Every bonafide member of the party is free to buy the forms and aspire to occupy any positions,'' he said.